New Walnut Creek Location
Seven Bridges Therapy is excited to announce the opening of our Walnut Creek location in August 2019. This location will service individuals residing in Martinez, Concord, Pleasant Hill, Lafayette, Alamo, Danville, San Ramon and so much more!
Seven Bridges Therapy offers services consisting of speech, language and social groups for students diagnosed with Autism Spectrum Disorder, Attention-Deficit/Hyperactivity Disorder, auditory processing and language development delays. We also support individuals with articulation disorders, phonological disorders, apraxia of speech and a variety of other disorders and delays.  
Seven Bridges Therapy is a family-centered practice that focuses on caregiver training to ease generalization to everyday routine activities.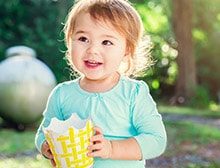 We are in network with most commercial insurances including Anthem, Kaiser, Hills Physician, Brown and Toland, Blue Cross-Blue Shield, Tricare, Healthnet, and United Healthcare.
Together we are a team! Call our office to start the intake process and if you have any questions about our philosophy, scheduling or questions about typical speech and language development. 
Our Walnut Creek address is: 675 Ygnacio Valley Road, Suite B-207, Walnut Creek, CA 94596. See you there!