Teletherapy Effectiveness
Teletherapy is one of the most exciting, innovative ways for your child to receive speech therapy services. You can attend sessions from anywhere and on any device. From your living room floor to your car, morning, noon, or night, your child can benefit from working with a highly qualified Speech Pathologist whether through structured activities, play, or your daily routines. Your therapist can observe, provide feedback, brainstorm, coach, and provide moral support.
https://www.sevenbridgestherapy.com/services/telepractice/
Some families are reluctant to try teletherapy. They may think their child is too young, does not have an adequate attention span, is too distractible or just is not a good fit for this mode of service delivery. The truth is most people do benefit from teletherapy!
It is a misconception that individuals with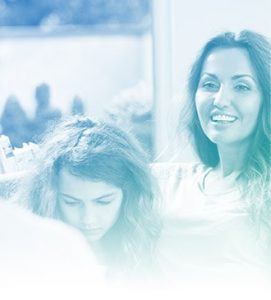 limited attention (e.g., younger clients, children with sensory needs, children with Autism Spectrum Disorder, etc.) do not benefit from teletherapy when in reality it provides numerous benefits. Being in the home environment and interacting with their primary caregivers, the clinician gives guidance, feedback and advice regarding everyday, real-life play and routines with goals to address and implement at home. This is called "parent coaching" and the child does not need to interact with the screen at all.
Using Telepractice to Provide Early Intervention Services to Families
The main goal behind parent coaching is to empower parents, guardians, and caregivers to learn how to support and prompt their child in their daily life. This facilitates more interaction and creates increased opportunities to work on speech and language skills. Parent coaching is particularly effective because parents learn how to support and cue their child, in regular, everyday situations and this multiplies the effects of intervention.
What Next: Our Speech and Language therapists are trained and currently providing Speech and language services using this service delivery method on our HIPAA compliant platform. We're received wonderful feedback from parents regarding sessions. Contact us today to schedule your first teletherapy session!
Rachele Wyant MS, CCC
Clinical Director
Seven Bridges Therapy