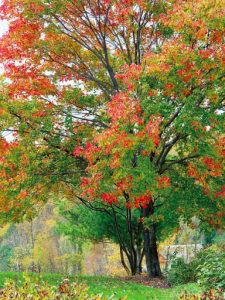 For Fun Fall Speech Activities
What a fun time of year as we head into the holiday season. There are so many fun ways we can incorporate speech and language goals into our everyday outings. With all of the leaves changing color and starting to fall it's a great opportunity to practice different sounds, expand vocabulary and practice following directions and story retell. Children find beauty in simple activities and the opportunities for vocabulary development are endless.
Go for a walk around your neighborhood or a nearby park. Point out the trees that are starting to change colors- talk about all the colors you see and collect some of the leaves that have fallen to the ground. You can bring these home and do a number of activities.
Paint them and make a collage, use other textures in your house- cotton balls, paper towels, cardboard. Talk about all the different colors/textures that are created. Talk about those different vocabulary words.                                                                                                                                       

Rough, smooth, bumpy, crinkly, crunchy, brittle, hard, soft, fluffy                             

Take them and make rubbings- place them under paper and use a peeled crayon to make a rubbing of the leaf. Look at the patterns, squiggly lines, straight lines, wavy lines

Glue them onto a black piece of construction paper and laminate it and  you'll have a beautiful placement for your dinner table.

Draw a tree trunk and glue the leaves on to make a beautiful fall picture.

Once you have finished the activity make sure to review what you did- use sequencing terms including

first, next and last

. 
If you have enough leaves in your yard, have the kids help put them in a pile! 
Talk about all the things you can do-

run over them, jump in them, throw them in the air, march over them, skip through them or even roll

on them
This is a great way to talk about and act out different verbs and prepositions.

Take pictures of all of these actions and describe them later as you remember your day.

All of these are great activities to work on sound carryover. If your child is working on a particular sound  you can make a list of all of the words that start with that sound- a few examples:
/r/ - run, roll, write, red
                 /k/- kick, color, collage, cardboard
                 /l/ - leaf, long, line
Here are books about fall to get from the library and read together
Goodbye Summer, Hello Fall by Kenard Pak
Leaf Man by Lois Ehlert
There was an Old Lady who Swallowed Some Leaves by Lucille Colando
We're Going on a Leaf Hunt by Steve Metzger
Maura Gegenwarth, MS CCC/SLP
Clinical Supervisor
Speech-Language Pathologist
Seven Bridges Therapy
510-639-2929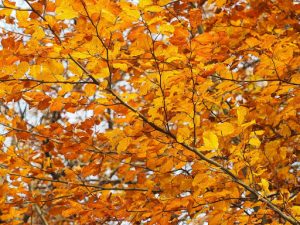 7 Bay Area Locations:
4400 Keller Ave, #200,  Oakland CA
1202 Vicente St, San Francisco, CA
1106 Vicente St, San Francisco, CA
2015 Pioneer Court Suite P2, San Mateo, CA
229 Polaris Ave #14, Mountain View, CA
300 Lodgepole Court, Martinez, CA
675 Ygnacio Valley Bl # B207, Walnut Creek, CA