Strategies for Transitioning to New Spaces with New People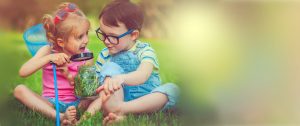 New spaces and transitions can be difficult for many children and even more so children with a medical diagnosis such as Autism or Attention-Deficit-Disorder. Below are some suggestions for helping your child become familiar with a new space, specifically a new therapy room and new speech therapist. Before your child's first session, you can try the following:
Drive and/or walk around the office location.

Take pictures of the building and the street and show these photos to your child everyday before the session.

Show your child a picture of the therapist and talk about her as a "talking teacher" so he/she is familiar with her face. We can send you a picture of the therapist your child will be working with.

You're welcome to visit our waiting room and take pictures of that as well. Maybe even spend some time playing in the waiting room. Please email the therapist before planning a visit to make sure the office is open.

Lastly, it's okay if your child has a difficult first day or difficult first month. It may take some time for his/her to be comfortable in this new environment.
Please let us know if you have any concerns regarding your child speech therapy sessions. We will do everything we can to help support you for it to be a positive experience.
Rachele Wyant, M.A., CCC-SLP