Speech Therapy with Rachele!
Another fun day with Torey and Cayenne, both therapy dogs certified through Pet Partners in the San Francisco office.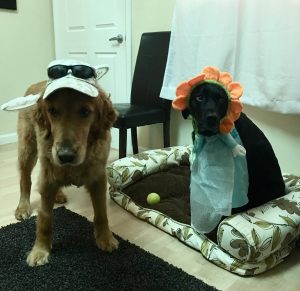 This was Torey's second time working with students in speech therapy sessions and it was yet again a positive and meaningful day for Rachele and her students. They read stories to the dogs, played dress up, played fetch in the waiting room and brushed both dogs. The smiles on the children's faces were priceless and goes to show the positive impact animals have on everyone including those with disabilities. Through Rachele's experience of working with Torey and Cayenne, she noticed social interactions increasing, turn taking and more occurrences of eye contact during each students sessions. Each child was smiling through out the session and continue to ask when both dogs will be back to visit.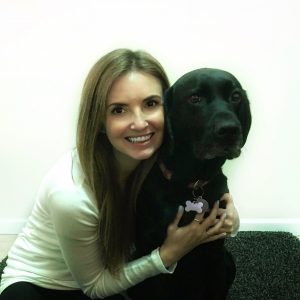 Children with disabilities may qualify for a service dog though a highly respected organization called Canine Companion of Independence. You can contact Rachele if you want more information about the organization or questions about service dogs.
Rachele Wyant, MA, CCC
Assistant Clinical Director
Speech-Language Pathologist
Seven Bridges Therapy
1202 Vicente St, San Francisco 94116