Hello Parents of Seven Bridges Therapy,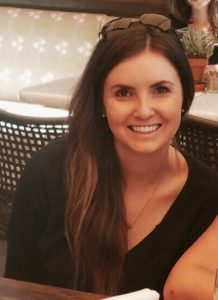 Since grad school, I have always been interested in the positive
effects of therapy dog's while working with children during speech
therapy sessions and hope to own a therapy dog myself one day to
work with students. I'm fortunate to have an aunt in the Sacramento
area who owns a dog, named Torey, who is certified with Pet Partners.
She originally trained Torey for CCI (Canine Companions for
Independence), however due to Torey's weak heart she did not pass
the program. Torey was returned to my aunt and became a certified
Pet Partner's team which is a nationally recognized and the most
difficult and strict certification pets can achieve. Torey is re-certified
every two years and she must pass a medical and skills test. The
owner, my aunt, also passed an initial written exam. She has
previously taken Torey to children's hospitals, schools (elementary and
high school) and hospice grief support groups for children who have
experienced a loss.
I have been given the wonderful opportunity to borrow Torey July 18, 2017
Torey is a very sweet, mellow and smart dog. She knows some fun tricks and she is
trained to follow commands.
Please let me know if any questions arise. I would love to discuss therapy activities that will be used specifically with your child and Torey. This is something I have given a lot of thought and would gladly talk about it with you via email, phone or in person.
Here is the website for Pet Partners.
Thank you!
Rachele Wyant, MA, CCC-SLP
rachele@sevenbridgestherapy.com